Bringing Clean Technology to the Extraction Industry
The Clean Technology Ethanol Extraction for THC & CBD Distillates
The Benefits of Using Ethanol for THC & CBD Distillate Extraction
While the demand for THC and CBD distillate products for recreational and medical use keeps growing, major producers of hemp, cannabis, and distillate products need to be conscious of the environmental impacts of creating their products. By taking advantage of cutting-edge technologies, companies can position themselves to not only be environmentally focused, but to also capitalize on opportunities to cut costs while creating the highest quality distillate.
Why Use Ethanol for Extraction?
Ethanol and supercritical CO2 extraction processes are the current leading methods for extracting THC and CBD distillate from cannabis and hemp biomass. It takes 6-10 CO2 extractors to deliver the same output as one ethanol extractor, which results in lower operating costs and a smaller footprint for the ethanol extraction lab. Ethanol extraction labs also offer flexibility and scalability in production that isn't matched by alternative methods.
As the demand for CBD and THC distillate products keeps increasing, the supercritical CO2 extraction method is becoming less appealing to producers. The benefits of smaller lab sizes, lower operating costs, and better scalability and flexibility make ethanol extraction labs the clear choice, especially for mid-sized producers who would rather not suffer the headache of trying to build their own large-scale extraction facility. (Read more about the pros and cons of building your own extraction lab, and some alternatives).
Cost Savings of Ethanol Extraction
Ethanol extraction is optimal because the ethanol can be recovered and reused, reducing the financial input required to perform the extraction process. In comparison, CO2 extractors exhaust used gasses into the atmosphere, meaning that new solvent is required for each batch. While CO2 capturing and recycling has been explored as an option for mitigating cost and environmental impact, the gas becomes saturated after multiple runs, and there is always a risk of forward contamination. These obstacles, combined with the larger footprint and staffing requirements of CO2 extraction labs, are why ethanol is becoming the method of choice for producers of CBD and THC distillate products.
Environmental Impacts of Ethanol Extraction
While CBD and THC distillate products have been proven incredibly valuable for treating all kinds of ailments and illnesses, increased demand for these products has put pressures on producers to find better ways of extracting THC and CBD oils from cannabis and hemp biomass. It's crucial for us to focus on the environmental impacts of the industry as production continues to increase. Thankfully, ethanol extraction methods greatly reduce greenhouse gas (GHG) emissions by using a solvent recovery method.
Our commitment at extractX to creating mobile THC and CBD extraction labs that support a sustainable extraction process is what drew the attention of the Government of Canada's Agricultural Clean Technology (ACT) Program. Their funding and support have already been instrumental in pursuing our vision of bringing clean technology to the extraction industry. (Read more about our partnership with the Government of Canada).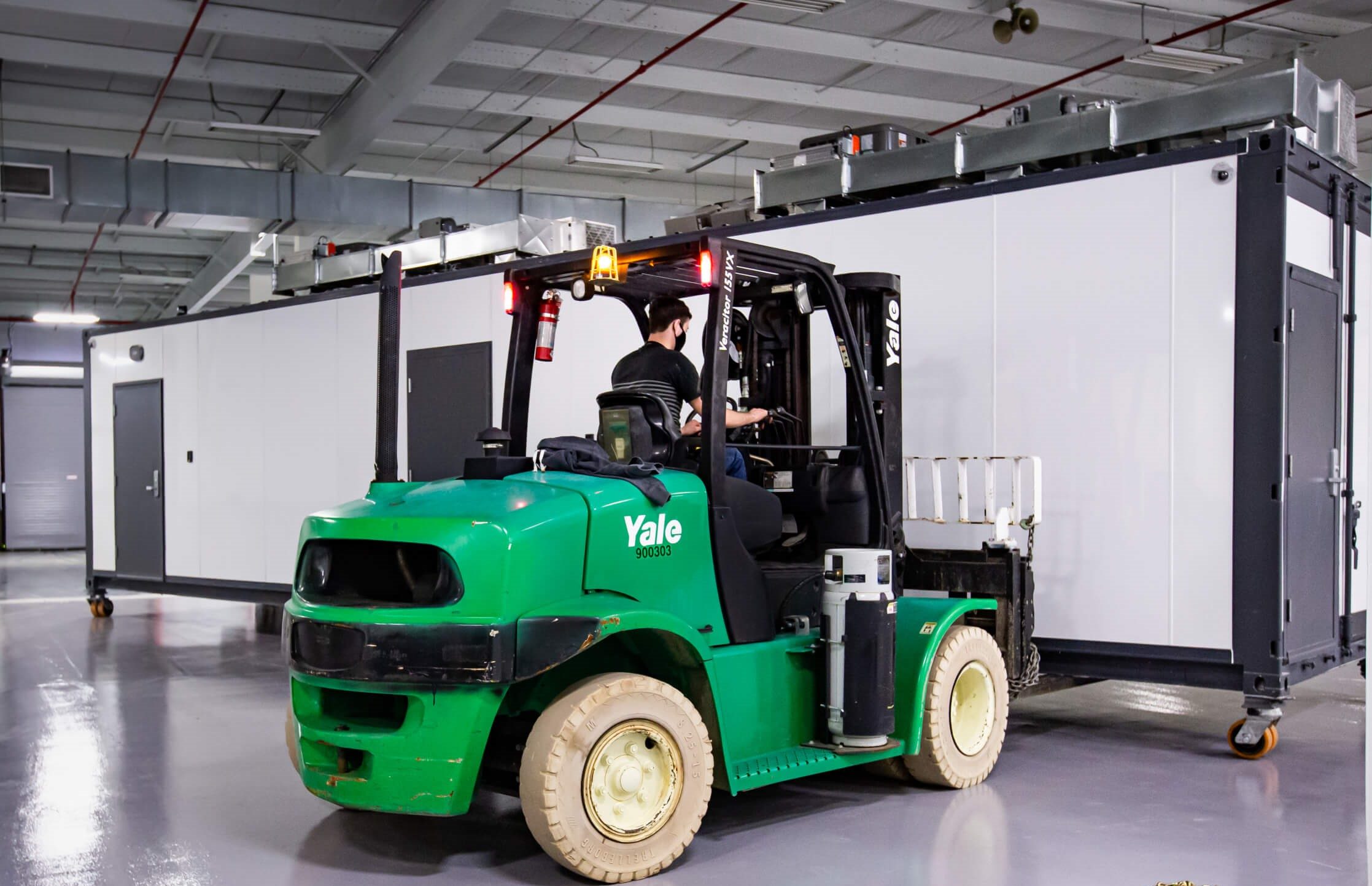 If you want to save time, money, and headaches while building an ethanol extraction lab, reach out to extractX today to learn about our full range of mobile lab solutions. Labs process up to 500,000 pounds of biomass per lab, per year, and support processes from distillation to remediation and separation.
Have a question, comment, or topic that you'd like to see covered in one of our blog posts? Engage in the comments section or reach out directly and our team of experts will get back to you as soon as possible!