Technology
The extractX mobile extraction solution is the result of our team's years of experience in engineering lab facilities for the agriculture industry. Using first-hand operational experience, coupled with our relentless focus on research and development, we have created an efficient, scalable, and self-contained extraction solution to meet industrial-scale manufacturing and laboratory demands.
Clean Room Construction
40' transportable clean-room processing facility to be placed inside a larger structure.
Pharma-grade lab built to GPP, cGMP, EU GMP standards including full set of SOPs.
Built with seamless 4" stainless kickplates and seamless waterproof wash-down kemlite fiberglass panel walls.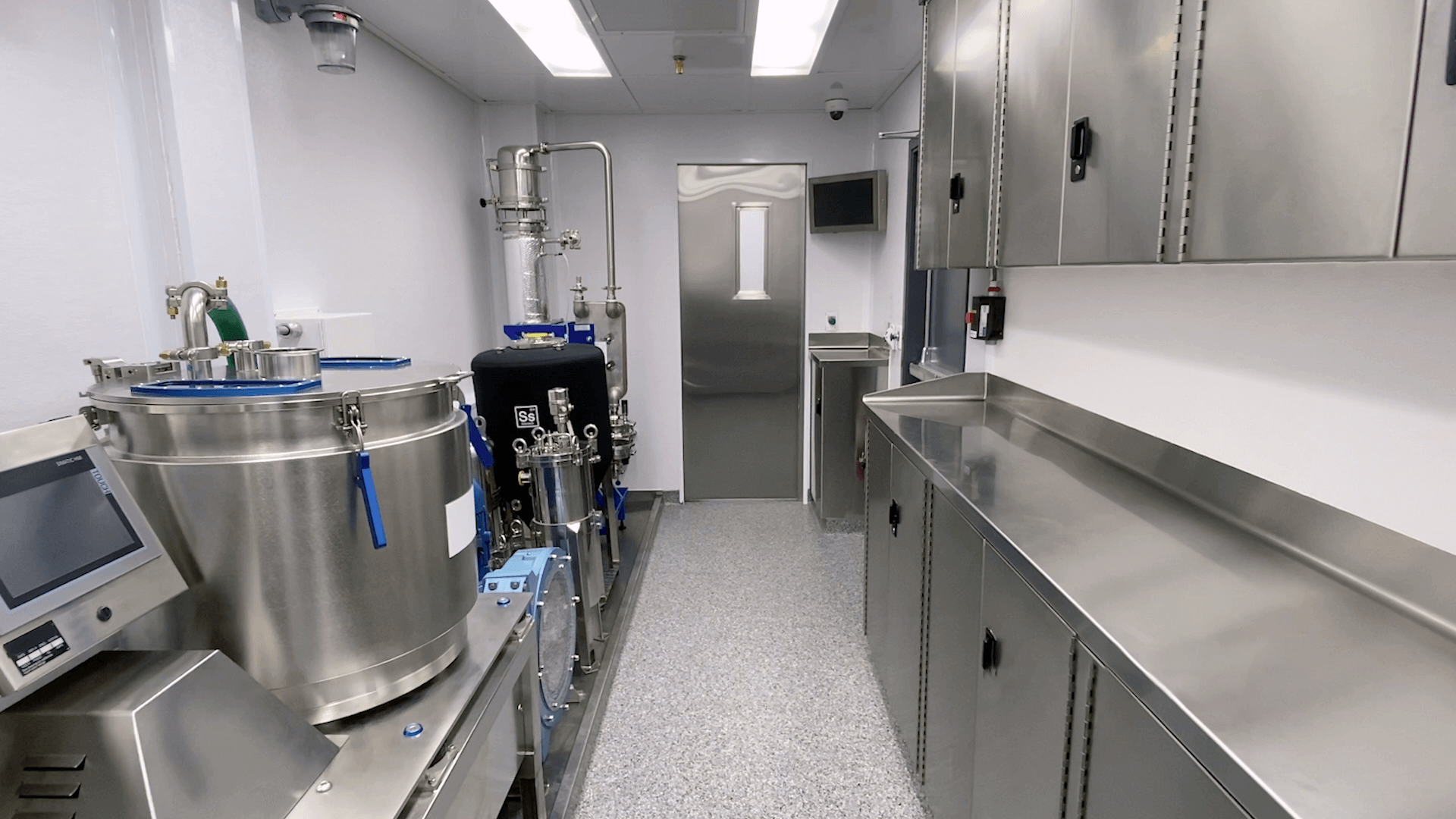 Proprietary Automation Software
In-line capture of over 26 data points continuously scanned and monitored to optimize processes.
Computers, tablets, and bar code scanners with tracking software that interface with seed-to-sale software.
Reporting capabilities to track input and processing volume.
Security
Equipped with nine cameras monitoring and recording all activity in the unit.
Cameras are secured and locked on "camera view". Footage is stored on an off-site with copies saved for duration needed to comply with regulatory standards.
Entry doors installed with manual door locks, as well as swipe access electronic mag locks that logs all access.
24/7 monitoring for alarm system for fire, theft and break-ins.
HVAC Systems
C1D1 oxygen displacement sensors & C1D1 air flow sensors.
Positive pressure, temperature-controlled processing room Integrated two speed air exchange system complete with air quality sensors that filters and exchanges interior air every 3 minutes.
Alarm activated automatic emergency air exchange that can cycle air in 30 seconds.
HEPA air filter cleans air intake to the unit.
Carbon filters that clean all exhausted air.
Services
Biomass to Distillate
Distillate to Remediation
Distillate to Separation
Testing
Processing Capabilities
Closed-loop ethanol extraction
Ethanol recovery system
Decarboxylation
Distillation
Technical Summary

Review security details, electrical system specifications, automation software overview, and more.
Find out if extractX technology and services are right for your business.