David Ascott
David is the Chief Financial Officer at Red Light Holland and has over 20 years of experience in the strategic leadership and management of financial departments, including 12 years at the Chief Financial Officer level. The majority of his CFO experience has been with TSX publicly traded companies with revenues in excess of $1 Billion. Earlier in his career, he was employed with Ernst & Young for 10 years working in offices in both Canada and Europe.  David graduated from the University of Waterloo with a Bachelor of Arts – Honours Accounting in 1992 and has been a Chartered Accountant since 1994.
David Hyde
David is a global cannabis industry consultant with seven years of hands-on experience guiding cannabis companies and government bodies on matters relating to business/licensing strategy, regulatory/policy approaches, cannabis facility design/operations/security, corporate due diligence, and governance. David's cannabis sector work spans 18 countries and includes engagements with a wide range of cannabis companies, foreign governments, cannabis start-ups, R&D/testing companies, local/regional governments, and investors. David has 34 years of business and leadership experience; before entering the cannabis sector, he was a Corporate Director for a $17 billion global corporation. David holds an M.Sc. from the University of Leicester, UK.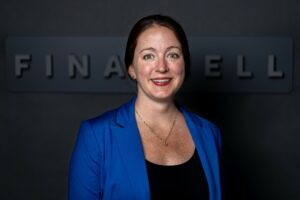 Jennifer Maccarone
Jennifer is the founder of Total GxP, a global licensing, build, and operations consultancy for compliant cannabis products.  Jennifer is also the CEO of Safari Flower Company, a B2B licensed, indoor cultivation and processing facility in Fort Erie that focuses on unique cultivars. Jennifer is an accredited ISO auditor. She has been a pivotal Quality/Regulatory expert in the cannabis industry consulting with several other applicants, 12 of which have been granted a Health Canada Cannabis license. Jennifer has been involved with more than 100 Health Canada audits, and achieved a 100% compliance rating. She has also worked at Purdue Pharma in Operations utilizing lean six sigma fundamentals with highly regulated narcotics produced under the most exacting conditions.
Peter Tuovi
Peter is a chemical engineering graduate who early in his career chose to become a lawyer. Most of his past 30 years of practice have been spent financing, commercializing, licensing, and distributing new technologies, taking companies public, handling corporate compliance, managing growing pains, preparing and negotiating contracts. He has also been a co-founder, early stage contributor and board member in numerous businesses including cannabis, retail, fintech, media-entertainment, and marketing-promotions. Peter earned his B.Sc. in Chemical Engineering from Queen's University, holds an LL.B. from the University of Western Ontario, and holds an LL.M from the London School of Economics.
Peter Manuel
Peter is the Vice President and Chief Financial Officer of Ucore, a publicly traded mineral exploration and development company. Prior to that, he spent 17 years as a Chartered Accountant providing consulting services to companies in a range of sectors, with a focus on the financial services and resource industries. Peter's career includes 10 years in England and The Republic of Ireland providing assurance, strategic planning, corporate finance, and other consulting services to a portfolio of both public and private entities including licensed banks, proprietary trading operations, and international corporate treasuries. He has served as director of Sixth Wave Innovations Inc. since its public listing in February of 2020. Peter holds a Bachelor of Commerce Degree from Dalhousie University.